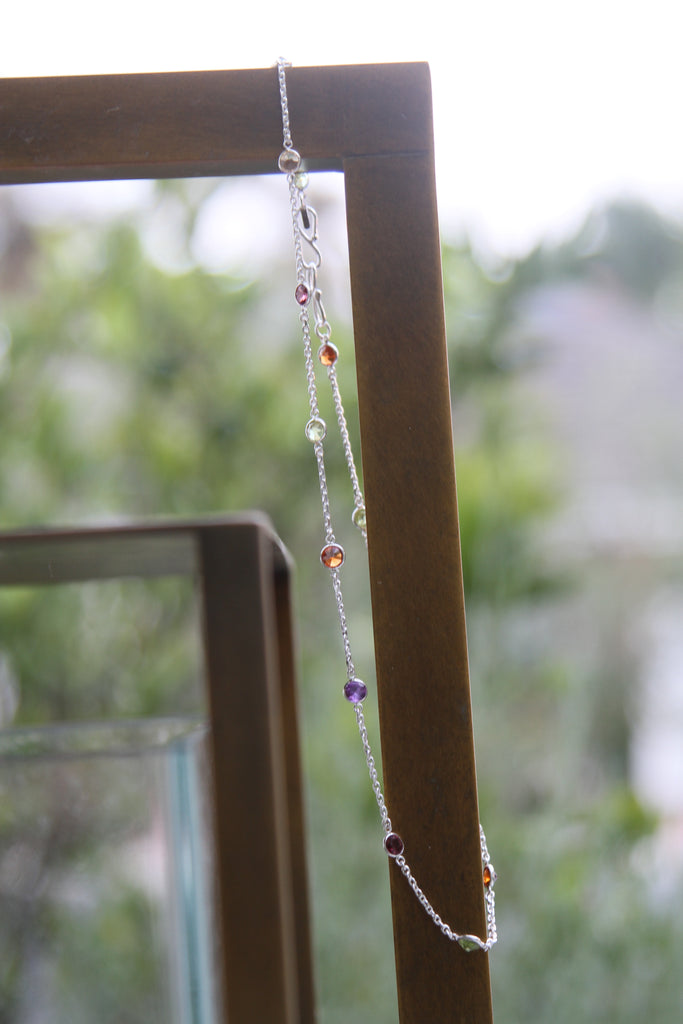 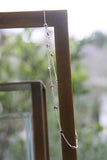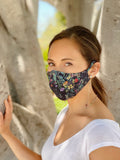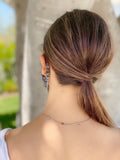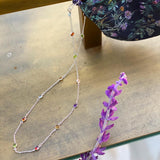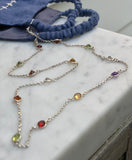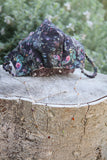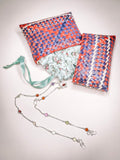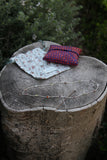 
Colored Gemstone Heirloom Mask Necklace, 925 Sterling Silver
195.00
Just as poème & poésie was born out of a collection of heirlooms, the latest addition to our line is inspired by an heirloom piece of jewelry given to my daughter by her grandmother.
Introducing our beautiful sterling silver mask necklaces studded with gemstones from Sri Lanka. Formerly known as Ceylon, Sri Lanka is renowned for its colored gems and was known as "Ratna-Dweepa", which means Gem Island. In his travels, Marco Polo described Ceylon as the "jewelry box of the Indian Ocean" and wrote that "the island of Ceylon is, for its size, the finest island in the world, and from its streams come rubies, sapphires, topazes, amethysts, and garnets".
Based on a traditional and unique piece of jewelry from Sri Lanka, at the heart of each necklace are 14 beautifully hand-faceted colored gemstones. Each gemstone is then hand set and each link is made using an ancient technique that originated in the central hills of Sri Lanka. Every necklace is meticulously handcrafted and can be worn as an everyday piece of jewelry, or as a chain for your Heirloom Mask.
The 925 sterling silver necklace is 18" in length and includes the following 5mm stones: 
4 green Peridots, known to signify compassion
2 red Garnets, considered a lucky stone for love and success
3 hessonite Garnets, an orange amber stone believed to bring about great confidence and calmness of mind
2 purple Amethysts, believed to have physical, emotional, and mental healing properties
2 light blue Topazes, said to bring the wearer good health, virtues of leadership, and love
1 Citrine, known to have value in healing and regeneration
When used as a mask chain, the two "S" hooks at each end can be hooked to the ear loops of your mask.
If worn as a necklace, simply connect the two "S" hooks together.
The necklace comes beautifully packaged in a custom fabric pouch and a colorful handmade palm leaf box.